Maybe you're noticing some dandruff flakes on your collar, or that your hair line is receding a little more, or just maybe the women in your family are tired of you using their shampoo. Whatever the reason, you've begun the search for a men's shampoo. The good news is that there is plenty of high quality brands at solid price points assured to suit your tastes.
We reviewed dozens of shampoos geared specifically for men, and narrowed down the details in various areas. We looked at multiple categories including moisturizers, 2-1 products, anti-thinning, and anti-dandruff from the priciest salon products to the best budget picks. We narrowed down our reviews to the top 5 picks for the best men's shampoos on the market.
For our top shampoo, we chose PURA D'OR Original Gold label. This anti-thinning shampoo is proven to keep hair thicker for longer, and it's packed with essential vitamins and hypoallergenic nutrients to keep your scalp hydrated. PURA D'OR protects your hair from environmental damage and contains none of the harsh chemicals that are found in many common brands. This all-natural formula is vegan, cruelty-free, and they offer a 100% refund. Even if your hair isn't thinning, PURA D'OR is a hair-smart purchase.
The 5-Top Rated Shampoos for Men
*Ratings are from Amazon at the time of publication and can change
Our Top Pick: PURA D'OR Original Gold Label
If you feel it's time to upgrade, then PURA D'OR is a great shampoo. Unlike many cheaper products, PURA D'OR is created with an all-natural formula jam packed with hair-healthy vitamins and nutrients to help your hair shine. Their patented formula keeps your scalp hydrated and protects your skin from harsh environmental conditions. Even if you are one of the lucky ones not losing the war to thinning hair, PURA D'OR promotes a thicker, fuller head of hair through natural ingredients such as biotin, nettle extract, pumpkin seed, and black cumin seed oil.
In regards to anti-thinning, PURA D'OR claims that those who have used the shampoo for 8 weeks showed "significantly less hair in brush, thicker, and healthier hair." While it can't regrow hair that has already been lost, many reviewers have praised the brand for helping to slow the progression.
If you are concerned about hair loss or prefer a shampoo that is designed with natural, vegan, cruelty-free ingredients, then give the PURA D'OR a try. If you are not satisfied, the company supports a 100% refund.
PURA D'OR Original Gold Label Key Features:
Combats hair thinning
All-natural ingredients
Hypoallergenic
Company supports a full refund
Our Runner Up Pick: KICK Men's Shampoo
KICK's Men's Shampoo is designed for "movers, shakers, and athletes". Formulated with aloe to reduce hair thinning dandruff and dry scalp, you can use KICK with confidence after a tough workout. KICK's formula features 11 potent natural ingredients to promote scalp health and keep your hair full.
The two main ingredients — tea tree and peppermint oils — give your hair a clean fragrance, and don't worry about dryness: KICK's moisturizing formula will leave your hair soft and thick. This shampoo is completely natural, created with cruelty-free and color-safe components. You won't find any harsh chemicals here.
KICK stands by this top quality men's shampoo to the point that they offer a lifetime guarantee, so go ahead and give it a try. A full refund awaits if you aren't completely satisfied.
KICK Men's Shampoo Key Features:
11 all-natural ingredients
Hair strengthening and moisturizing
Anti-dandruff
Cruelty-free formula
Lifetime guarantee
Best for Budget: ArtNaturals Argan Oil Shampoo
This ArtNaturals budget-friendly shampoo packs many of the top quality features into an affordable product. For those that have done their shampoo research, you will notice straightaway that this is an Argan oil shampoo. Argan oil is a natural moisturizer that is full of omega-6 fatty acids, linoleic acids, and antioxidants — super healthy hair compounds.
ArtNaturals shampoo's high quality ingredients are sourced from around the world: Greek peppermint, Bulgarian lavender, and Moroccan rosemary to name a few. ArtNaturals incorporates aromatherapy into their formula to create a clean, soothing smell.
While ArtNaturals shampoo is affordable, the product is created with organic ingredients — all ethically sourced, vegan, and cruelty-free. ArtNaturals also produces a supplemental Argan oil conditioner and provides a 100% satisfaction guarantee so that you can try it risk-free.
ArtNaturals Argan Oil Shampoo Key Features:
Affordable Argan oil shampoo
Organic
Natural moisturizer
Can also purchase the conditioner
100% satisfaction guarantee
Best Moisturizing Men's Shampoo: Baebody Tea Tree Oil Shampoo
Baebody presents this tea tree oil shampoo — a natural calming and healing agent renowned for it's cleaning properties. The essential oil helps keep your hair moisturized and combats dandruff. Other hair-healthy and natural ingredients include keratin, avocado oil, jojoba oil, argan oil, almond oil, and coconut oil.
Many reviewers have found that tea tree shampoos are great for soothing their itchy scalp. And if you find the scent too powerful, try a conditioner and rinse after using. This is not a product that needs to be used every day to be effective.
Baebody produces a number of all-natural hair and skin care products, but there is nothing stated about a satisfaction guarantee. Baebody products are cruelty-free and paraben-free.
Baebody Tea Tree Oil Shampoo Key Features:
Formulated with several all-natural oils, including tea tree oil
Great for dry, itchy scalp and combats dandruff
Several complementary products including conditioner
Strong scent
Best 2-1 Men's Shampoo: Just for Men Control GX 2-1
Just for Men is a household name for a simple reason: the stuff works. Gradually reducing grey hairs over the course of 2-4 weeks ensures that you won't show up to work one day with a totally different color hair. It lets you control how much grey you want to reduce. Once you like what you see, you just reduce your washing frequency to a few times per week to maintain the perfect color.
Just for Men works best on brown or darker colored hair — results on blond and red hair vary. They also warn to not use this product on hair that has been high-lightened, colored, or bleached. Some users feel that Just for Men accelerates hair loss, and some have had an allergic reaction to the chemical ingredients. To be safe, Just for Men recommends performing a 48 hour skin allergy test prior to going all in with the shampoo.
If you are looking for an all-natural or organic shampoo product, then see one of our other reviews —Just for Men is designed with several manufactured chemicals. But if your goal is to fight grey hair with a popular 2-1 shampoo/conditioner, then this shampoo is a solid choice.
Just for Men Control GX 2-1 Key Features:
Gradually reduces grey hairs
2-1 shampoo plus conditioner
Works best on light brown to dark hair
Daily use unnecessary once you like the results
Who Should Buy Shampoo for Men
While it goes without saying men would mainly purchase these products, there are quite a few reasons to search out shampoos that are specifically designed for men. Perhaps the number one reason is hair loss. Some common shampoo ingredients may contribute to hair loss, so men concerned with keeping their full head of hair may want to search for an all-natural shampoo designed to combat hair thinning.
Another reason to purchase a shampoo designed for men is that some cheaper brands contain hair and skin damaging chemicals. Keep an eye out for hair-happy ingredients in your next shampoo purchase: argan oil, aloe vera, coconut oil, glycerin, jojoba oil, keratin, Moroccan oil, olive oil, shea butter, and tea tree oil. Your scalp will thank you.
Lastly, active men who tend to sweat a lot should look into moisturizing shampoos. Sweat creates salt buildup that may block our pores and damage hair, so a great moisturizer after your workout helps keep your hair clean and healthy.
If a looking for a better shampoo is a way you want to improve your morning routine, there's more than one way to do so. A good shower pairs beautifully with a good cup of coffee so consider really boosting your morning with The Best Pour Over Coffee Makers.
Important Features to Consider
Men's shampoo should have a few important features. Here's what to consider when selecting men's shampoo brand:
Moisturizing. Many men, particularly if you are active, tend to sweat more than women and children — so a good moisturizing shampoo is key. Many shampoos will claim to be moisturizing, so look for labels that point this out specifically, or read online reviews about the product's moisturizing capabilities to be sure. Conditioners are also great moisturizers.
Anti-thinning. Losing your hair may be the foremost reason you began searching for a men's shampoo. If so, then keep an eye out for products that are designed to strengthen the hair shaft and avoid shampoos with harsh, synthetic chemicals. Be leery of volumizing shampoos as they can dry out your hair, making it more fragile.
Hair-friendly chemicals. While you don't necessarily have to find shampoos that are organic, all-natural, and or vegan-based —you should at least be wary of harsh chemicals that can damage your hair and skin. Keep an eye out for these 5 common shampoo chemicals: sodium laurel sulfate (SLS), sodium laureth sulfate (SLES), parabens, fragrance, and polyethylene glycol (PEG).
Anti-dandruff. While dandruff isn't harmful, it can be frustrating and embarrassing. Be aware that some shampoos fight dandruff with synthetic chemicals that can be rough on your hair or skin. Although research is scarce, tea tree oil is a natural chemical that has been shown to be an effective dandruff fighter.
Frequently Asked Questions
How is shampoo for men different than shampoo for women?
The biggest distinction is perhaps the shampoo's fragrance. Men tend to prefer their hair to smell more "manly", or presumably, less flowery. Also, many men's shampoos are designed to clean the scalp where oil and dirt build up. Finally, 2-1 shampoo/conditioners are marketed to men who value convenience. Since men typically have shorter hair, the 2-1 combos are a time-saving alternative to the heavy moisturizing conditioners that women may prefer.
Should guys shampoo every day?
Generally the only people who need to shampoo every day are people with very oily hair. Men with thicker hair can dry out and damage their hair with daily washing, so it's fine to skip a few days. So how often should you shampoo? If your hair is obviously oily, your head itches, or you see dirt and grime — then it's time to lather up.
Is hair falling out normal when shampooing?
Generally, it's normal to see some hair in the shower drain. While shampooing is often blamed for causing hair to thin, usually washing and massaging simply loosens up the dead hair that is already out. Excessive washing, stress, and harsh chemicals may cause damage and increase hair loss, however.
How often should men condition their hair?
Let length and dryness be your guides here. With shorter hair that's getting monthly cuts, conditioner isn't as important as it is for longer manes. And guys with dry or itchy scalps may like to condition more often. Oily hair will not require moisturizing conditioner very much at all.
Other Men's Shampoos We Reviewed
We also reviewed 20 other men's shampoos. Although they didn't make the top 5 list, they are shampoos certainly worthy of consideration. Have a look at these below if the products thus far don't quite meet your criteria.
Moisturizing Men Shampoos
American Crew Daily Moisturizing Shampoo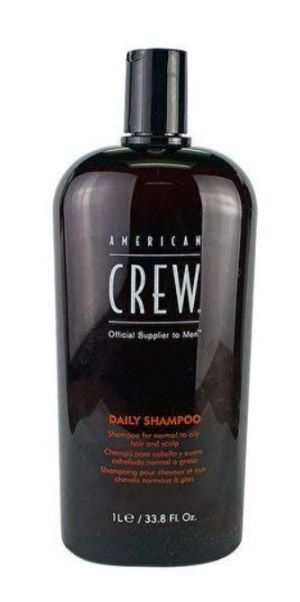 American Crew products have long been associated with quality, and this shampoo is no different. By adding a small amount of conditioner to the mix, this daily shampoo will be the only hair care item most men need for their shower. Just make sure to know what you are buying — there are a few different American Crew shampoos with similar branding.
Key Features:
Quality shampoo mixed with a small amount of conditioner
Gentle enough for daily use
New and "classic" formulas with similar packaging
Cost: $15
Blackwood is designed with moisturizing elements including honey, shea butter, coconut oil, and the amino acid arginine. Blackwood prides themselves on creating premium products at affordable prices, and each formula is created paraben and cruelty-free.
Key Features:
Packed with moisturizing agents honey, shea butter, coconut oil, and arginine
Paraben-free and cruelty-free production
Masculine fragrance
Cost: $20
Redken Brews Daily Shampoo for Men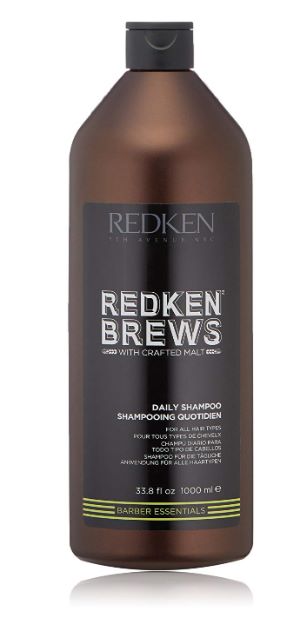 Redken Brews's daily shampoo uses glycerin and protein to leave hair with a soft and shiny finish. This is a lightweight shampoo that is gentle enough to use daily, and Redken provides several other hair cleansers to ensure you have no trouble finding the perfect product.
Key Features:
Glycerin and protein ingredients
Leaves hair soft and shiny
Gentle enough to use daily
Multiple products to choose among
Cost: $15
Truman's Gentleman's Peppermint Daily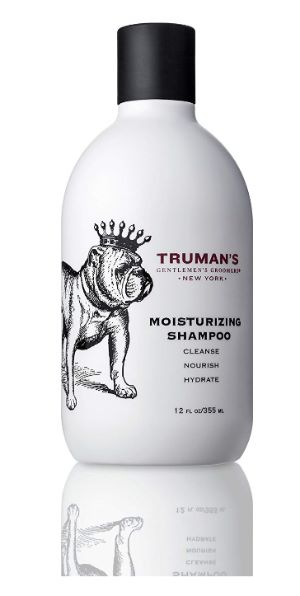 Truman's uses natural ingredients including kelp extract, proteins, and, of course, peppermint oils to strengthen and moisturize your hair. Designed to use daily for all hair types, Truman's is created paraben-free, cruelty-free, and without harsh chemicals.
Key Features:
Natural ingredients including kelp extract, proteins, and peppermint oil
Gentle enough to use daily
Paraben-free, cruelty-free, and no harsh chemicals
Made in the USA
Cost: $25
2-1 and 3-1 Men Shampoo Combos
18.21 Man Made is a fortifying shampoo, conditioner, and body wash to cleanse from head to toe. This paraben-free, sulfate-free formula is gentle enough for all hair types and sports a sweet tobacco scent for a manly aroma.
Key Features:
3-1 combo shampoo, conditioner, body wash
All hair types
Paraben-free, sulfate-free
Sweet tobacco scent
Cost: $25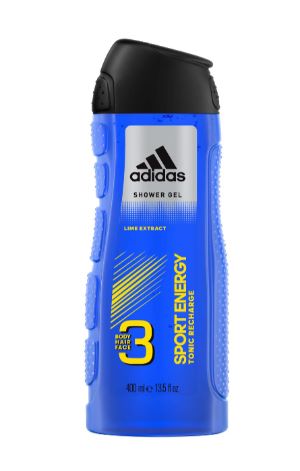 The Adidas 3-1 is a great budget buy that will leave you feeling fresh and energized after your shower. Formulated with pleasing aromas of lime extract, mint extract, and citrus, Adidas 3-1 is safe to use daily.
Key Features:
3-1 combo
Safe to use daily
Lime, mint, and citrus scents
Cost: $15
This 3-1 product was designed to be all that you need to take to the shower — so it's perfect for the gym bag. While some of the Amazon reviews question the authenticity of the product, most customers are very happy with American Crew 3-1.
Key Features:
3-1 shampoo, conditioner, and body wash
Natural ingredients such as sage leaf and hop flower extracts
Moisturizes and relieves dry skin
Cost: $15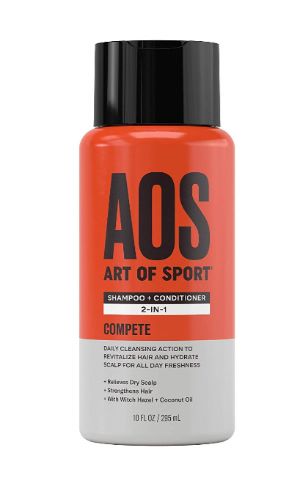 This shampoo + conditioner hydrates and cleans your hair in just one simple wash. Designed for athletes, Art of Sport best for those with damaged hair from frequent post-exercise showers.
Key Features:
2-1 shampoo and conditioner
Gentle enough for daily use
Moisturizing formula designed for athletes
Coconut oil and witch hazel ingredients
Cost: $10
Head and Shoulders 2-1 Anti-Dandruff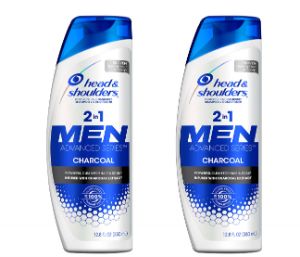 Head & Shoulders presents this anti-dandruff 2-1 as a twin pack to maximize bang for your buck. Their formula uses activated charcoal to hydrate and zinc pyrithione to fight dandruff.
Key Features:
Two 2-1 shampoo + conditioner bottles in the set
Activated charcoal to nourish and remove build-up
Zinc pyrithione to protect against dandruff
Supports full refund
Cost: $15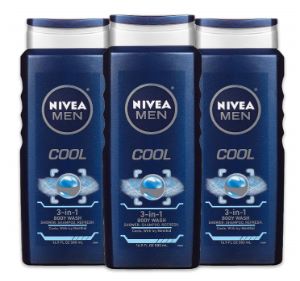 With this budget pack, you get 3 bottles of Nivea's Men's Cool 3-1 body wash/shampoo/conditioner. Nivea's formula provides a 24-hour fresh feel using cool menthol and a masculine fragrance.
Key Features:
3 pack
3-1 body wash + shampoo + conditioner
Icy cool menthol for freshness and fragrance
Cost: $10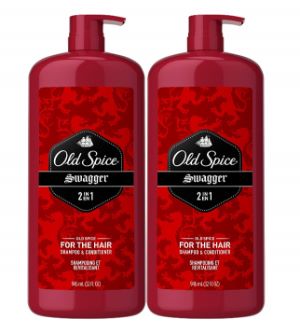 This tried and true brand is a great budget pick those looking for something clean and masculine. You won't find any botanical oils on the label, but if quality at an affordable price is what you're after, then Old Spice is tough to beat.
Key Features:
32 oz. shampoo + conditioner twin pack
Cleansing shampoo with rich conditioner
Fresh, masculine scent
Cost: $20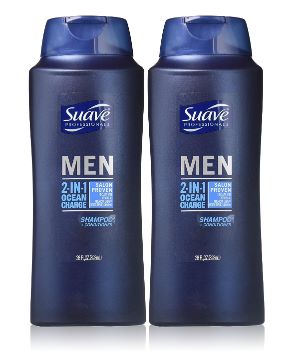 Suave is a popular brand that delivers here with a solid 2-1. This lightweight formula was designed to rinse clean without leaving buildup behind. Suave is made in the USA, and this product is created specifically for men.
Key Features:
2-1 shampoo + conditioner twin pack
Light weight and rinses
Designed for men
Made in the USA
Cost: $15
Anti-Thinning Shampoos for Men
Biotin Shampoo for Hair Growth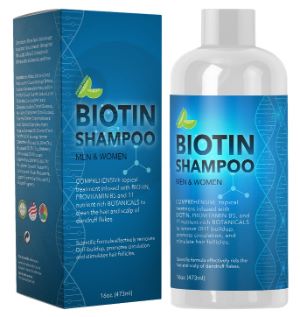 Biotin, a.k.a. vitamin B7, is key to healthy hair, nails, and skin. This shampoo combines biotin, vitamin B5, and 11 other botanical ingredients to strengthen your hair follicles and prevent thinning.
Key Features:
Hair strengthening Biotin plus other botanical ingredients
Sulfate-free, paraben-free, and cruelty-free
Made in the USA
Full refund policy
Cost: $20
Hair Restoration Professional Strength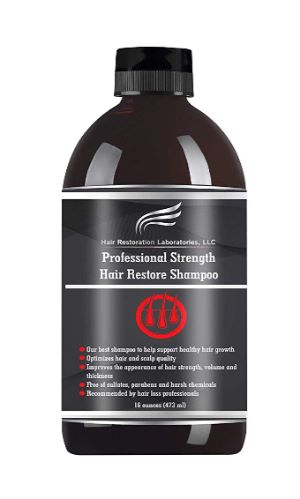 Hair Restoration's Professional Strength blend uses ~ 25% more DHT blocking ingredients than its standard shampoo to provide maximum protection against hair thinning. Using powerful products to strengthen hair follicles, this shampoo is best when used 2-3 times per week.
Key Features:
Natural and synthetic ingredients to prevent hair-thinning
Paraben-free, cruelty-free
Use 2-3x per week
Safe for use on chemically-treated or colored hair
Cost: $35
Honeydew Natural Hair Loss Shampoo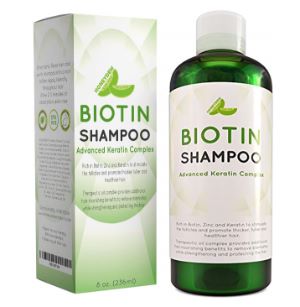 Honeydew's anti-thinning shampoo combines biotin with other natural ingredients to promote stronger, healthier hair and follicles. Their formula blocks hair-loss hormone DHT while nourishing your hair.
Key Features:
Natural oils including argan oil, coconut oil
Biotin and keratin to promote hair strengthening
DHT blocking
Supports 100% money-back guarantee
Cost: $10
Pure Biology Premium Hair Growth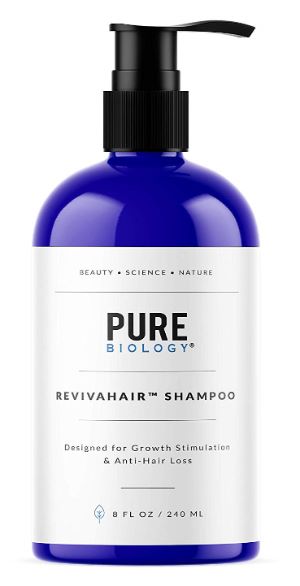 Pure Biology's anti-thinning formula features biotin, keratin, and many other natural vitamins and oils to strengthen hair and fight thinning. By using moisturizing ingredients, Pure Biology's shampoo heals and protects dry and damaged hair.
Key Features:
Anti-thinning ingredients
Gentle enough for everyday use
Moisturizing to protect dry and damaged hair
Cruelty-free, paraben-free
Made in the USA
Cost: $35
Ultrax has researched and designed their CaffinoPlex blend to fight hair loss. Caffeine has been shown to stimulate hair growth and block the hair-thinning effects of testosterone.
Key Features:
CaffinoPlex blend designed to fight hair loss
Optimal effectiveness when used 5x per week
Cruelty-free
Made in the USA
Cost: $60
Salon Brand Shampoos for Men
This is the classic shampoo used at the popular Floyd's 99 barbershops. Using their signature black walnut and cedar fragrance, this shampoo is versatile enough to use on all hair types, including color-treated hair.
Key Features:
Used at Floyd's 99 barbershops
Effective and safe for all hair types
Black walnut and cedar fragrance
Color-safe
Free of DEA, sulfates, and parabens
Cost: $30
John Paul Mitchell Systems MITCH Heavy Hitter
MITCH is a premier shampoo from beauty industry titans John Paul Mitchell Salons. Gentle enough for everyday use, MITCH uses cedar and agave oils to leave your hair with a refreshing scent.
Key Features:
John Paul Mitchell product
Moisturizing shampoo gentle enough for daily use
Cedar and agave oils for a pleasing scent
Cost: $15
Woody's used input from celebrity stylists and barbers to create this daily shampoo. Their formula combines hair-healthy ingredients including jojoba, keratin, tea-tree, and eucalyptus oils to strengthen and nourish your hair. Woody's is recommended for normal to oily hair.
Key Features:
Daily use shampoo
Designed with help from celebrity barbers and stylists
Best for normal to oily hair types
Cost: $15